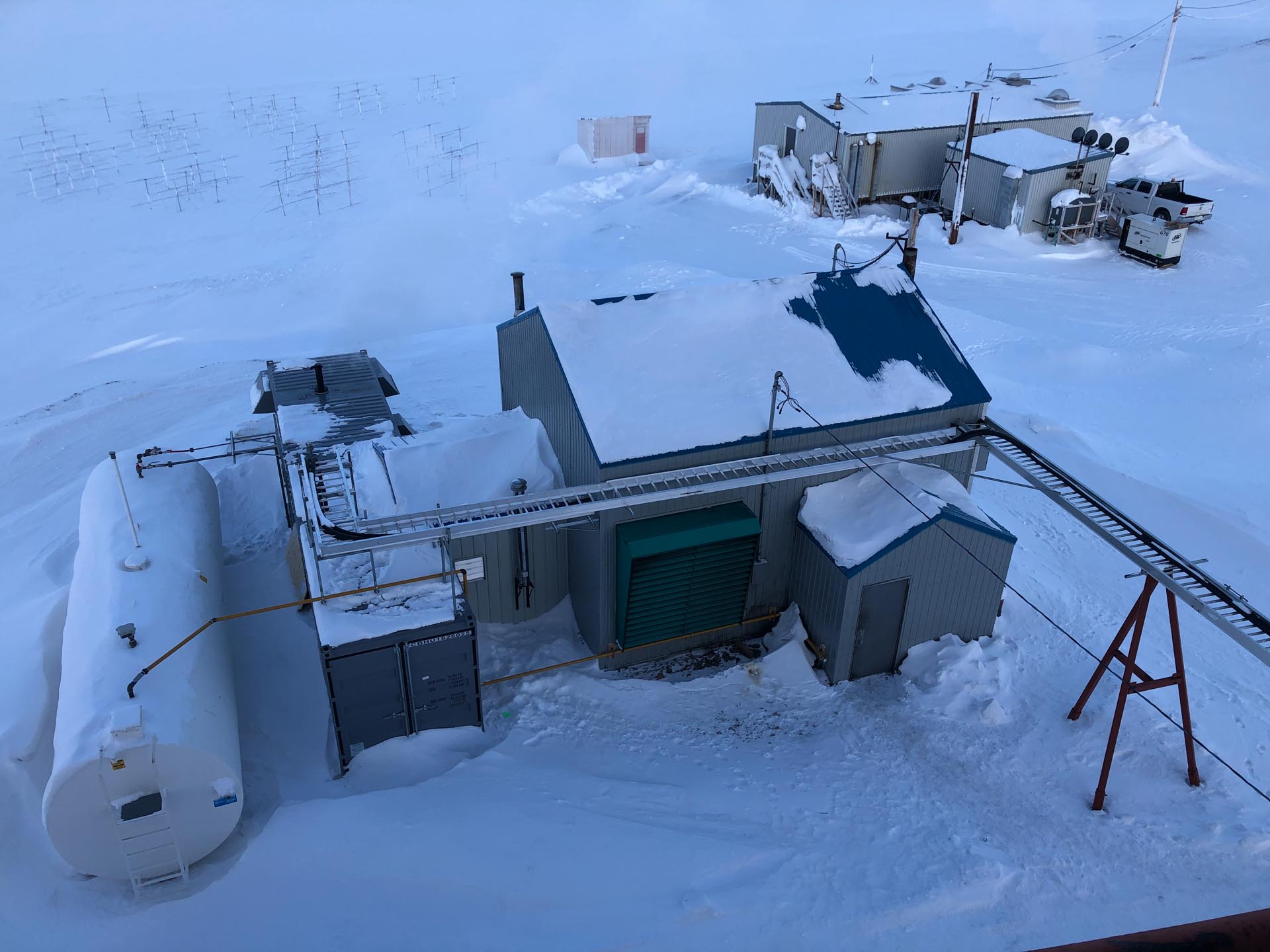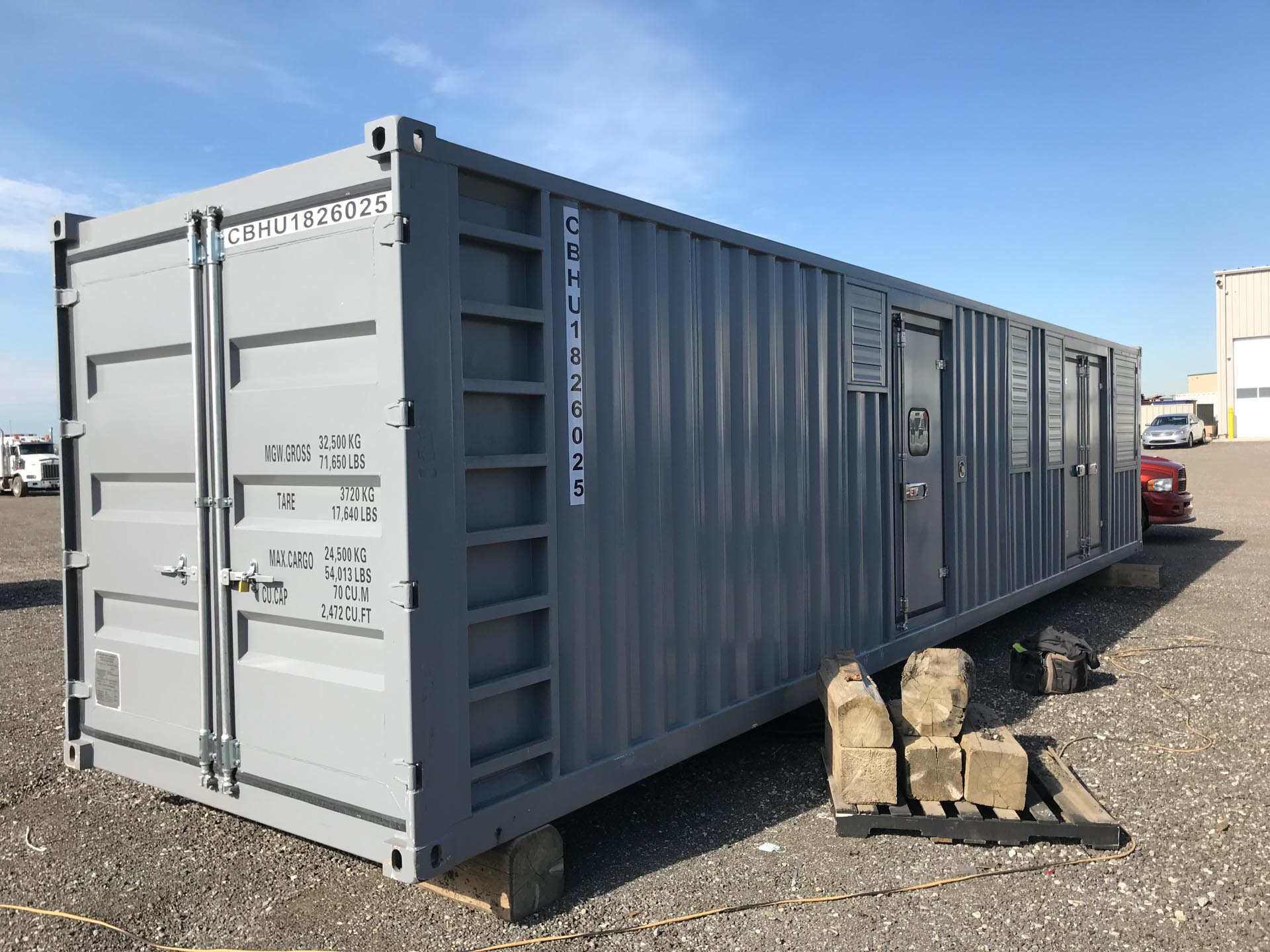 Wildy Enterprises Ltd. is a Canadian-owned and privately held organization based out of the greater Calgary area of Alberta, Canada. We are an Engineering Consulting and General Contracting firm that provides high-quality engineering, site logistics, and operations and maintenance support to individuals and firms in remote locations. Wildy Enterprises specializes in providing high-quality resourceful solutions in unique and challenging remote environments.
Our passion as a company is to close the gap between world-class science outcomes and the production of high-quality data in the field.
We do this by taking care of the messy realities of instrument engineering, operations & maintenance, site logistics and field services.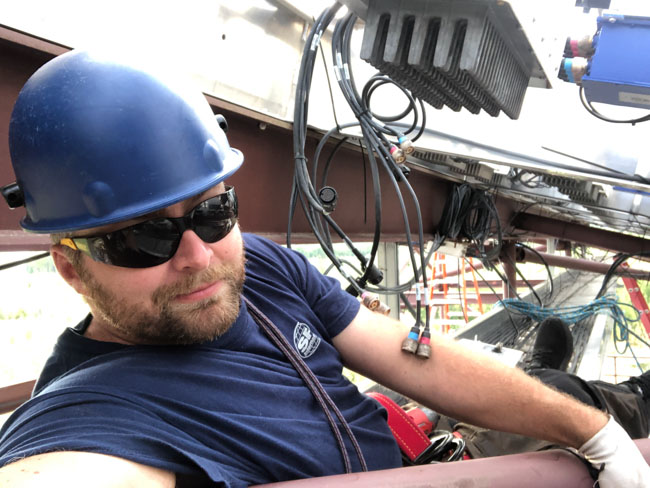 P.Eng – Electrical Engineering
Cody is the president and founder of Wildy Enterprises from the origin as a part-time consulting firm in 2013. He grew up in a small town in Southern Alberta where fun meant rebuilding car engines in the garage and learning about electricity through construction projects with his dad.
From a young age, Cody would work on local construction projects such as pouring concrete sidewalks, roofing houses and home renovations.
These early experiences have instilled lifelong values of working with his hands to build and create.
From the age of 6, Cody studied music performance in piano and guitar and took a year of post-secondary music education after high school before moving into a degree in Electrical Engineering. The time spent studying music has been invaluable in shaping the way Cody thinks about the world. Music is an intrinsic combination of mental agility and discipline combined with the requirement to express the art form precisely through the body.
Following high school, Cody spent many years working as a wilderness guide in the mountains of southern Alberta while studying towards an Engineering degree at the University of Calgary.
These experiences working with people and horses taught much about leadership and managing risk in remote environments to coach people through hardship to positive outcomes and growth of character.
Following graduation with distinction from the University of Calgary, Cody worked at the Auroral Imaging Group and quickly became a technical lead on a number of their projects.
This work experience provided the foundation for what has become Wildy Enterprises. After a rewarding season with the AIG Cody left his Engineering role to become the CEO of a Wilderness Guiding company. This work further developed Cody's interpersonal and leadership skill set and has provided the foundation for his current role directing the vision and growth path for Wildy Enterprises.
In his personal time, Cody enjoys helping his wife Sarah keep the wheels on at Aspen Corner Farm and as much time as possible hiking, riding and skiing in the mountains.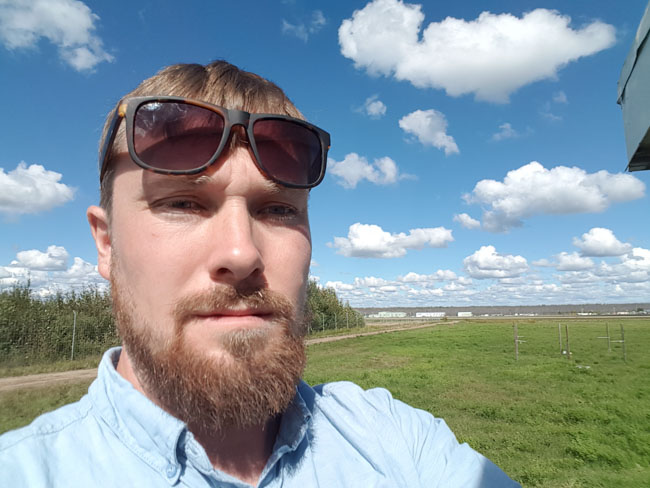 Brendan Smithwick
Field and Electronics Engineering
P.Eng - Electrical Engineering BSc. Electrical Engineering & Earth Science
Brendan has been with Wildy Enterprises in an Electrical Engineering role since 2018. With a diverse amount of field experience and two undergraduate degrees (Electrical Engineering and Earth Science), Brendan brings technical expertise to our team in fieldwork, hardware design and programming.
Brendan has worked with the Geological Survey of Canada on the west coast of British Columbia doing fieldwork to deploy and recover measurement instruments for marine environmental studies.
He is used to planning out complex instrumentation deployments requiring excellent communication between logistics team members, hardware suppliers and procurement officials and technicians. He has worked in many situations where there is a requirement to provide technical solutions to unpredictable scenarios where improvisation is required.
Brendan brings a can-do attitude to his work and enjoys the opportunity to work on challenging customer technical requirements needing out-of-the-box solutions.
In his personal time, Brendan enjoys building guitar amplifiers, music and getting outdoors to ski and hike.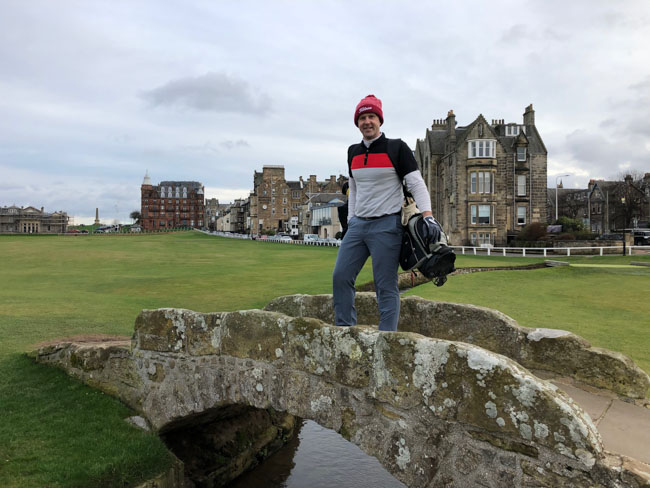 B.A Business Administration
Dan Reid has been involved in business from a young age. When others were playing video games in High School, Dan was working at the Commonwealth Stadium in Edmonton managing the concession and counting funds at the end of every game night.
He was on a team responsible for raising over $100,000 dollars in the '90s for his local youth group to travel to Central Europe and South America to help with housing projects.
These early work and volunteer experiences developed a strong work ethic and understanding of the roles of teams in business. After high school, Dan worked in the construction trades before attending university to earn an undergraduate degree in Business.
He is used to planning out complex instrumentation deployments requiring excellent communication between logistics team members, hardware suppliers and procurement officials and technicians. He has worked in many situations where there is a requirement to provide technical solutions to unpredictable scenarios where improvisation is required.
Through these work experiences, he learned the importance of delivering quality finished work on time for clients while keeping control of costs and project inputs.
After moving to a new location to attend university, Dan worked for a high-angle construction company maintaining agricultural buildings all across the western provinces.
This work continued after university when he became the general manager responsible for all sales and operations for the company, as well as running multiple crews on different projects. These experiences taught him important lessons about working in small communities, where the hardware store is miles away and poorly supplied. This experience combined with his excellent business sense makes Dan a valuable part of the team at Wildy Enterprises, where delivering project success in remote hard to access locations is the norm. Dan has been working with Wildy Enterprises since 2013 and presently takes care of business administration and project management at Wildy.
In his personal time, Dan is a skilled golfer who enjoys early mornings honing his game as well as time spent in the mountains with his family hiking and camping.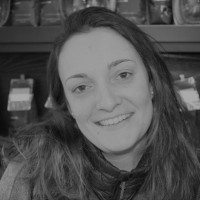 B.Acc., Certified Bookkeeper
Jamine has been with Wildy Enterprises since 2018 and takes care of financial management for the company. She and her family immigrated to Canada from Brazil in 2015, and Canada welcomed them as citizens in 2019.
Jamine was registered as a chartered accountant in Brazil and is a certified bookkeeper here in Canada. We are very lucky to have her managing the financial records for Wildy. We work with many large non-profit and government clients, so precise and accurate financial records are a must.
Jamine does an excellent job of keeping the team members on track to make sure that every payment and receipt are properly accounted for and auditable.
Her work ensures that we can fulfill the advanced reporting obligations of our clients.
In her personal time, Jamine enjoys volunteering at her church and spending time with her husband and three girls as they get to know all of the fun activities that Canada has to offer, winter and summer.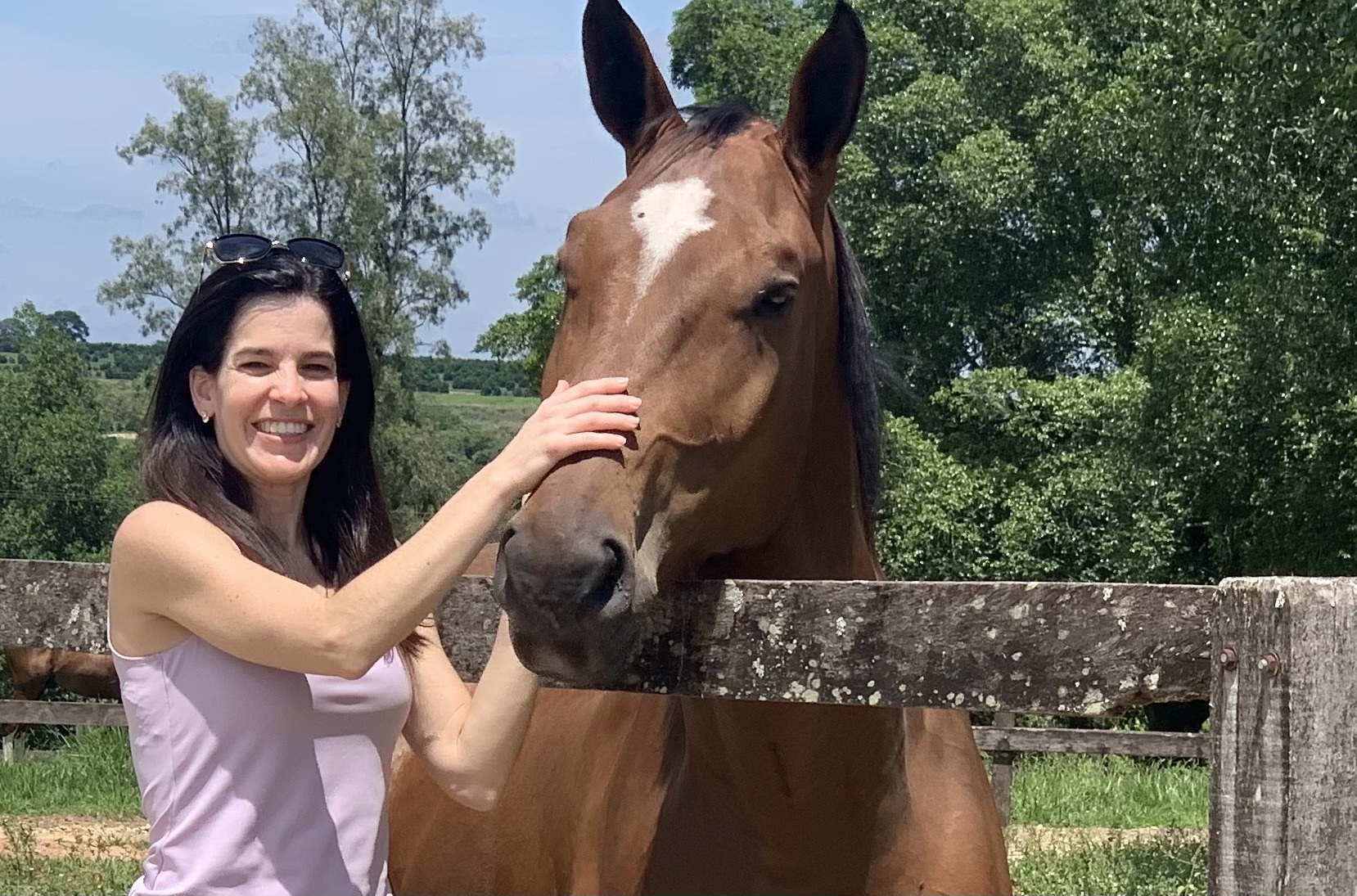 Diana Proost
Executive Assistant and Marketing
Marketing, Design and Admin
Diana has been with Wildy Enterprises since 2021 and is responsible for marketing, design and administration. She was born and raised in Brazil but has also lived in Norway, and the UK. She immigrated to Canada in 2018 with her husband and kids.
In Brazil, her family owned a fashion accessories' store and she grew up surrounded by creativity which was the starting point for her choice of getting a bachelor degree in product and graphic design. Her father and other family members are engineers which has given Diana a lens into the world of engineering and allows her to effectively support and round out the engineering team at Wildy.
After finishing university she moved to England living there for 3 years to study for a master degree in Product Design at Birmingham City University. During her time in Birmingham she worked in finance and administration at a product design company, and later completed an internship in product and graphic design with the same company, where she started her journey of learning SolidWorks as well as participated in the final stage of research, testing and development of the first Miracurl hair appliance.
While living in Europe she was able to learn from different cultures and to experience the different ways people relate to design.
Diana's work at Wildy involves organizing day to day administrative and operational functions of the business as well as creating content and developing products in the areas of digital marketing, graphic design and 3D design.
In her personal time, Diana loves reading, playing ping-pong and board games with her family, riding horses, skiing, but mostly, she loves the beach.